Katja has a vast experience coaching singers, musical coaches, conductors and opera directors at musical establishments such as the ROH, WNO, EMI, the Royal Academy of Music, Trinity College of Music, Freiburg Stadttheater and Cats (Berlin/Hamburg). This has included preparing singers for high profile competitions such as Cardiff Singer of the World.
The coaching sessions:

can take place at theatres, schools, Katja's north west London studio, a venue of your choice or online
are useful for singers, actors, accompanists, conductors and directors alike
can be with or without a pianist
Katja coaches individuals, ensembles and classes
Katja studied German Lied repertory with Paul Hamburger and Mark Packwood who she also partnered with for recitals in Germany and the U.K.. Katja participated in masterclasses with Brigitte Fassbaender (Schubertiade, Schwarzenberg, Austria),  Roger Vignoles and Ilse Wolf. Other concert work includes a series of recitals in Italy with piano trio and soprano oratorio performances.
Having trained and worked as a classical singer, Katja has a good understanding of the terminology used by singers and of each singer's individual approach and technique. She has extensive knowledge of the German operatic and Lieder repertory. Combined with her training as a phonetician (MA in phonetics from UCL), this makes her the perfect German coach for singers and other musicians of all levels.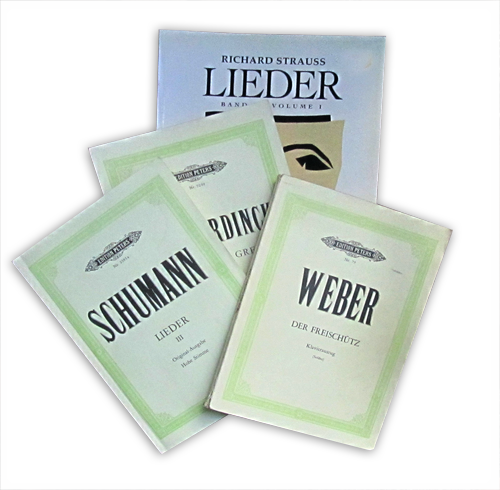 As a singer, Katja understands the terminology commonly used by singers to describe vowels and consonants. She is qualified to advise on pronunciation, phrasing, word stress, interpretation and translation. She teaches the use of characteristics of sounds to give colour in order to convey meaning and emotion, and will also instruct on the correlation of pitch and vowel colour.
As a phonetician, Katja understands the physiology and production of sounds and is able to teach different strategies to correct and change sounds.
Katja has studied literature and is therefore able to offer background knowledge and insight regarding lyrics and poetry. Katja's love for the beauty of the German language helps singers to get under the skin of what they are singing.
Each session- whether conversational German or coaching of sung repertory – is tailor-made, taking into account the level of German and personality of the artists to allow them to fulfill their own potential.
Coaching sessions can take place either at her London studio or by arrangement.